Lumii App is a mobile app that allows users to edit photos on their smartphones, it has built in filters, adjustments, and effects for any photo.
It's also possible to create collages with the app's unique filters and styles, and with this you can easily express your creativity.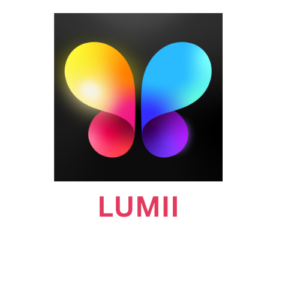 Lumii App is a free app for Android that makes it easy to edit your photos and with this, you can easily crop and rotate images, add focus effects and more.
Distinct Traits Of Lumii App
Lumii App is a photo editor that is packed with features, including the ability to edit your photos in real time.
This is easy-to-use, and you can use it on your phone or tablet and for a minimum value!
Ways to Share Your Photo Editing Work, save your changes to the photo as a new file, or share it with someone by emailing them.
Besides, you can also share your photo in the public gallery, or save it to your camera roll. It's optimized for both smartphones and tablets.
Lumii App also has a wide range of graphic tools and color palettes to work with when editing photos.
This is an Android app that focuses on creativity, functionality, and simplicity and it offers a variety of effects and filters for photos as well as customizable canvas sizing.
In fact, this is a photo editor that lets you add filters, frames, stickers, text, and more to your photos.
This Photo Editor is the latest and greatest photo editing app for Android devices and with its intuitive design and easy-to-use features, you can quickly make your photos stand out from the crowd.
From basic fixes like cropping, resizing, and brightness adjustments to more advanced options like color balance, curves, and selective color adjustments, Lumii App offers an array of tools to help you create stunning images in minutes.