Apple mobile devices such as the iPhone, iPad, and iPod have become ubiquitous in our lives. While iTunes has been the go-to program for managing these devices, some people find it restrictive and inconvenient. If you're one of them, you might want to try 3uTools Download. In this article, we'll explore the features of 3uTools and why it's a great alternative to iTunes.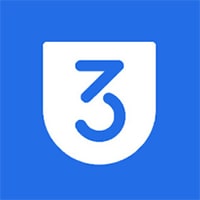 What is 3uTools Download?
3uTools Download is an all-in-one program that allows you to manage and restore Apple mobile devices on Windows. Unlike iTunes, 3uTools is an open environment that offers a plethora of options and features to manage your mobile device.
Features of 3uTools Download
This is a complete program that offers multiple features for managing your Apple mobile device:
Device Information With 3uTools Download, you can view all sorts of information about your device, such as the version of the iOS operating system, IMEI number, UDID number, and model.
Application Management You can view the installed applications, uninstall them, or install new ones from the built-in store without needing to visit the App Store. This feature makes application management easier and more convenient.
Folder Access 3uTools allows you to access the device's folders to manage them more easily from your PC. This feature makes file management simpler and quicker.
Ringtones and Music You can download and change ringtones from thousands of options, including your favorite songs. 3uTools Download includes a search engine that helps you find the perfect ringtone for your mobile device.
Firmware Updates and Backups You can update the firmware and make backups of your device. This feature ensures that your device is up to date and that your data is safe.
Photo Management You can manage all the photos on your camera roll and those received by means of messaging, and quickly copy them to your PC. This feature makes photo management easy and hassle-free.
Junk File Cleaner 3uTools Download includes a cleaner for junk files. This feature helps you get rid of unnecessary files and improves the performance of your device.
Audio and Video Conversion 3uTools incorporates a tool to convert audio and video formats. This feature allows you to convert your media files into the format that is compatible with your device.
Real-time Screen Viewer You can view your device's screen in real-time with 3uTools Download. This feature is useful when you want to show your device's screen to someone else.
Icon Management provides full management of all iPhone and iPad icons. You can customize your icons and organize them according to your preference.
Advanced Features
Apart from all the above features, 3uTools Download includes options for advanced users such as jailbreaking their device with just one click, updating the firmware manually, and disabling the update notifications of iOS. However, it's important to note that these features should be used with caution and only by experienced users who know the consequences of jailbreaking.
Conclusion If you're looking for an alternative to iTunes for managing your Apple mobile device, 3uTools Download is an excellent option. Its comprehensive features, ease of use, and convenience make it a great program to manage and restore your mobile device. Download 3uTools today and experience the complete program for managing your Apple mobile device.