ARC Welder is an android emulator that allows PC users to run their favorite Android applications on their computer easily and simplified.
Unlike any other available android emulators, such as Bluestacks and Nox, ARC Welder consumes very less GPU  power of your computer.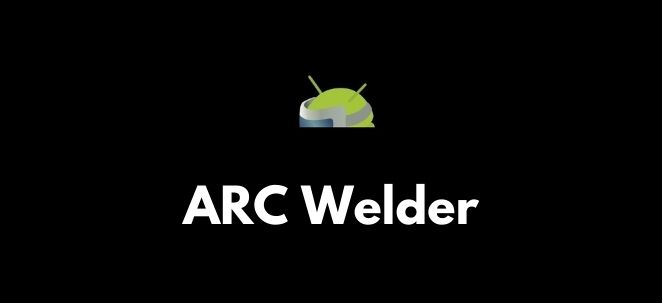 So, since ACR Welder doesn't require a high-performance computer system, anyone can smoothly run it, even with a PC with low system specifications.
With all these advantages that come with ACR Welder over other emulators, running your favorite android applications on your PC has never been easier.
What are the types of situations an emulator comes in handy?
There are many android applications that don't come with the ability to use on different operating systems.
For example, popular photo editors like Snapseed don't have a PC version for the windows operating system.
And when it comes to mobile gaming, there are many android games like free fire, clash of clans that are not available for the Windows operating system.
So playing android games on a PC is much more enjoyable since you have better control over that game.
Further, if you want a bigger screen when using android apps, using a PC is one of the best options since android phones and android tabs have a small screen size.
So, in all these cases, an android emulator is the only tool that enables you to run android applications on your computer, creating a virtual android environment on your pc.
Why should you choose ARC Welder over other emulators?
When compared to other emulators, ARC Welder takes very small space of your PC's hardware storage as small as 11 megabytes.
The downloading and installation process is not as complicated as other android emulators' installation processes.
If you are a mobile application developer, you can easily use ARC Welder to test different types of apps due to the ease of use and simplicity of the application.
Since ARC Welder comes as a simple chrome web extension, it doesn't put too much pressure on your computer's hardware performance.
Unlike other android emulators, ACR Welder starts very quickly as soon as you click on it.
If you are a mac OS user or a Linux user, ARC Welder is also compatible with those operating systems as well.
Directions to the installation process
ARC Welder comes as a Chrome web extension.
If you don't have a chrome browser already installed on your PC, the first thing you have to do is to download the Chrome web browser using your current browser.
After installing Chrome browser on your computer, simply search the term "chrome web store" on chrome browser and go through the link that appears.
Then, once you are in the chrome web store, there will be a search bar on the top left corner and search for the term "ARC Welder," and it will be on the search results.
Then click the "add to chrome"  button that appears on the screen, and it will be installed on your chrome browser.