You can find several Paid and free video makers or editors on the Android market right now. But YouCut Video editor is so unique when you consider Android video editors. The first good impression of this app is, this is absolutely free to download and use. Likewise, there are lots of other good features on this video editor that you will benefit from. YouCut is one of the trending apps on the Android market right now in Photo and video editing category. So if you want to edit videos on your smartphone then what are you waiting for. Just download YouCut Apk to your device quickly.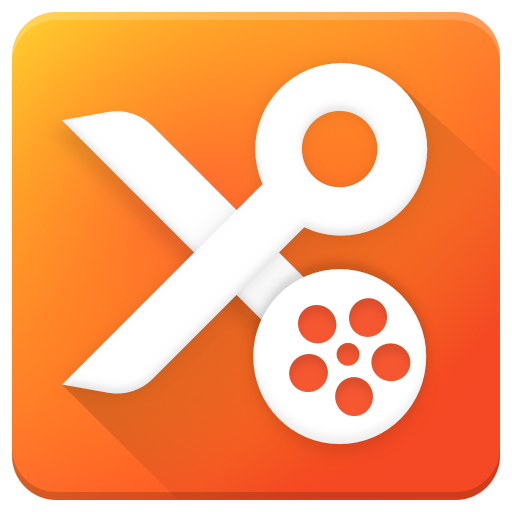 YouCut for Android
YouCut app is totally the best app for an Android user when it comes to video editing. There are millions of Android smartphone users downloaded this app so far and the reviews from them are amazing. The Google Play Store has a 4.8 app rating and it is suitable for everyone when comes to content rating. Therefore, anyone with the capability to use an Android smartphone can use YouCut app without any issue. Thanks to this app you can edit any video on your Android smartphone or tablet without any hassle or difficulty. The most iconic fact that should mention here is it is free.
Youcut for PC
First, you have to bear the bad news about this. So that is there is no official YouCut For PC Software for the Windows PC users. But here is the good news that is they can use this app on the PC. Here is the method to install YouCut For PC app to your Windows PC. Another thing to mention is you can use this method to install this app to the Mac from Apple. So first download Bluestacks to your device. It can be your PC or Mac. Then install the Bluestacks. This is an Android emulator in case you do not know what it is. Now Install YouCut Apk to the Bluestacks and you can use this app via the Android emulator.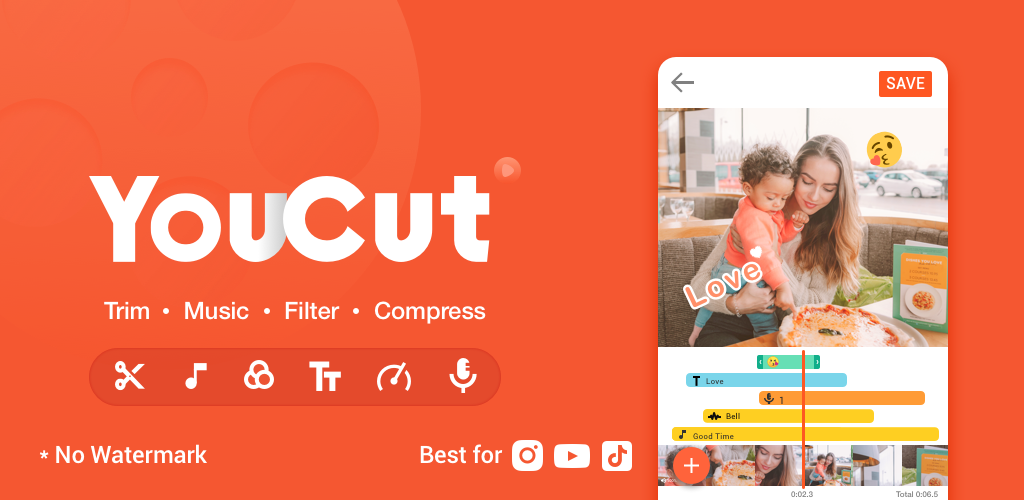 Features
Clean User Interface – All the users love the fact that this has a simple user interface so that anyone can understand or learn everything within seconds. Working with this app is totally hassle-free.
No Banner Ads – Banner ads are the most annoying ad unit of an app. But YouCut does not integrate with any kind of banner ads. So the user can enjoy using the app without any discomfort.
No watermark – Most of the pro video editors release a trial version for the users and they add a watermark at the end of each and every video you edit until you buy the pro version. But YouCut does not add any watermark at the end of the video even it's free to download.
Amazing Tool Set – YouCut Video Editor has the simplest and powerful toolset that can edit any video professionally.
Safety and Legality
Google Play added the YouCut app to their store a long time ago. Still, this app is available on it. Therefore, you can believe this is a very trustworthy app to use on your Android device. Another thing that should mention is there are millions of Android users around the world who use this app without any country legal issues.